Sallie Parker is a Licensed Master Social Worker specializing in individual, couples, family and group therapy and maintains a private practice in Ann Arbor, Michigan.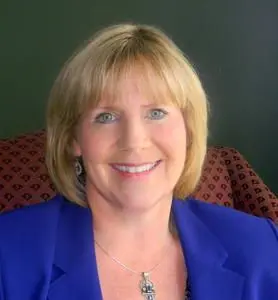 With over 25 years experience as a therapist, and as a graduate of the University of Michigan specializing in cognitive-behavioral and solution focused approaches to life issues, she is currently serving as private practitioner working with a broad spectrum of clients. Among her areas of expertise are the treatment of anxiety disorders, depression, chronic pain and health problems, as well as ADHD and learning problems.
In addition to being a prominent psychotherapist, Sallie has a Masters Degree in Education and has taught elementary and middle school giving her a unique ability to assist children and families with ADHD and disabilities negotiate through school related problems.
Sallie is an interactive, solution-focused therapist. Her therapeutic approach is to provide support and practical feedback to help clients effectively address personal life challenges. She integrates complementary methodologies and techniques to offer a highly personalized approach tailored to each client. With compassion and understanding, she works with each individual to help them build on their strengths and attain the personal growth they are committed to accomplishing.
Education
Master of Social Work, University of Michigan
Master of Education, University of Michigan

Licenses and Certifications
Licensed Master Social Worker (LMSW), State of Michigan
Certified School Social Worker, State of Michgan
Provisional Teaching Certificate, grades K-8, State of Michigan
Academy of Certified Social Workers

Additional Training
Cognitive-Behavioral Therapy for Anxiety and Mood Disorder with David Burns, MD
Learning Disability Criteria
Autism Spectrum Disorders
ADHD and Executive Functioning Disorders
Pain Management

Professional Activities and Memberships
National Association of Social Workers